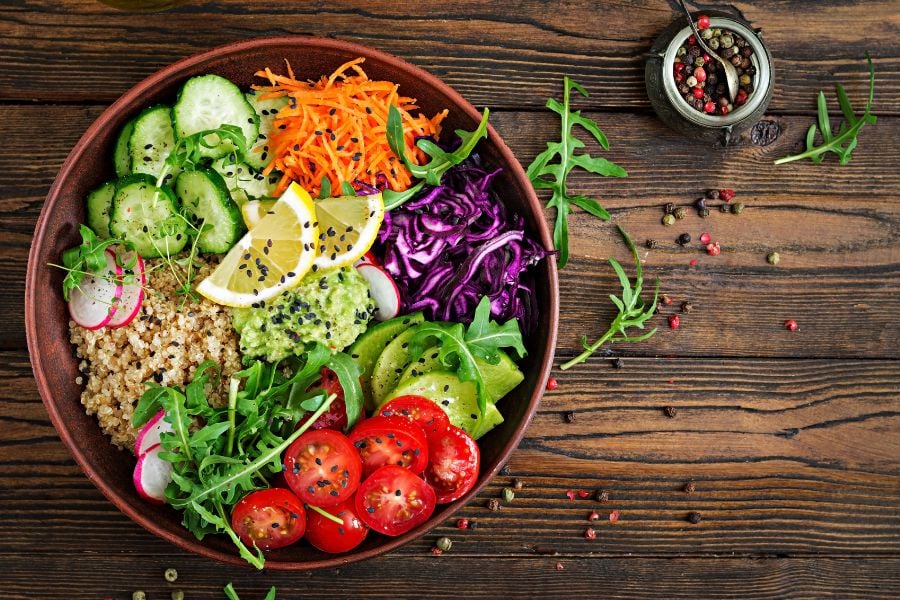 For experts in taste
NORDAKADEMIE canteen
Fresh and delicious
everyday
On the top floor of the Erasmus building is the NORDAKADEMIE canteen with a roof terrace and a beautiful view over the campus. Enjoy a daily fresh breakfast with fair trade coffee from a local roastery. At lunchtime, fortify yourself with a hot dish or choose salad for yourself at the buffet.
You just want a quick snack? Then get yourself a sandwich or baguette, croissants, pretzels or a wrap - and a cold drink to match. In the afternoon, you can treat yourself to coffee and cake, and if you're hungry in between, there are chocolate bars and, in the summer, ice cream.
The canteen is open for you from 8:00 a.m. to 3:00 p.m. Monday through Thursday and from 8:00 a.m. to 2:00 p.m. on Fridays.
You can check our NORDAKADEMIE app for the latest dining and specials schedules.
Canteen impressions
our place to be, your place to be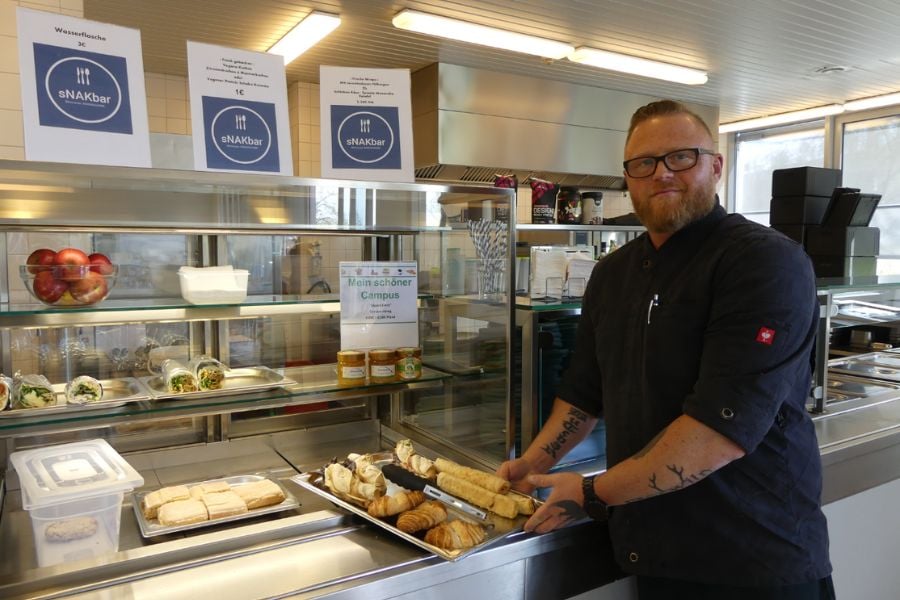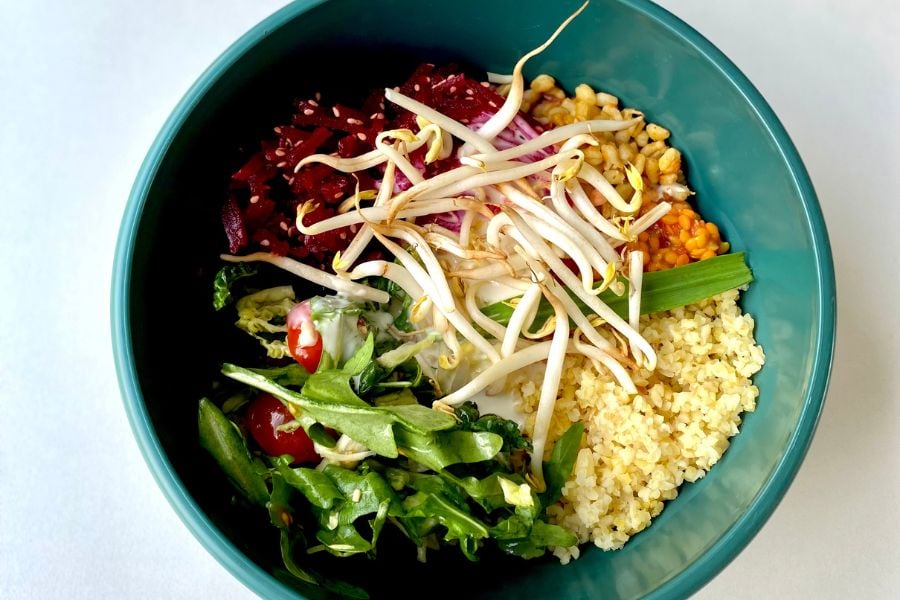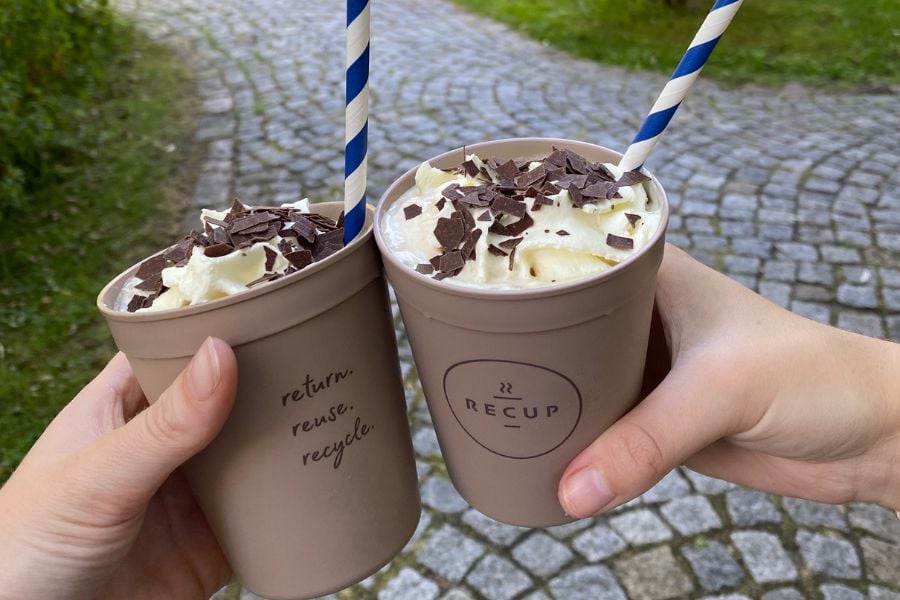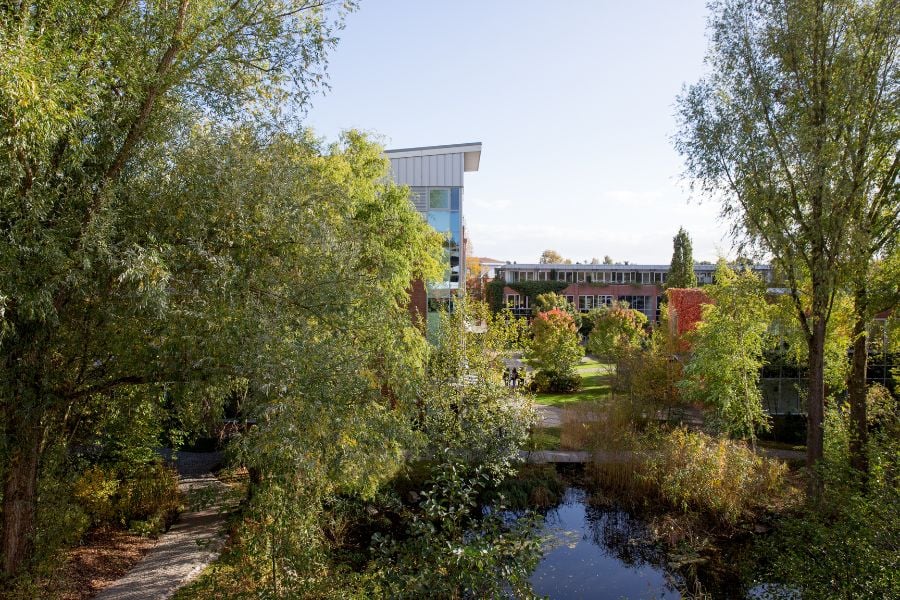 Opening hours
Mon. - Thurs. 8:00 a.m. to 3:00 p.m.
& Fri. 8:00 a.m. to 2:00 p.m.
Your direct
contact.
There are still some individual questions? We will be happy to help you personally: