Die NORDAKADEMIE
Hochschule der Wirtschaft
Studying with the No. 1 in Northern Germany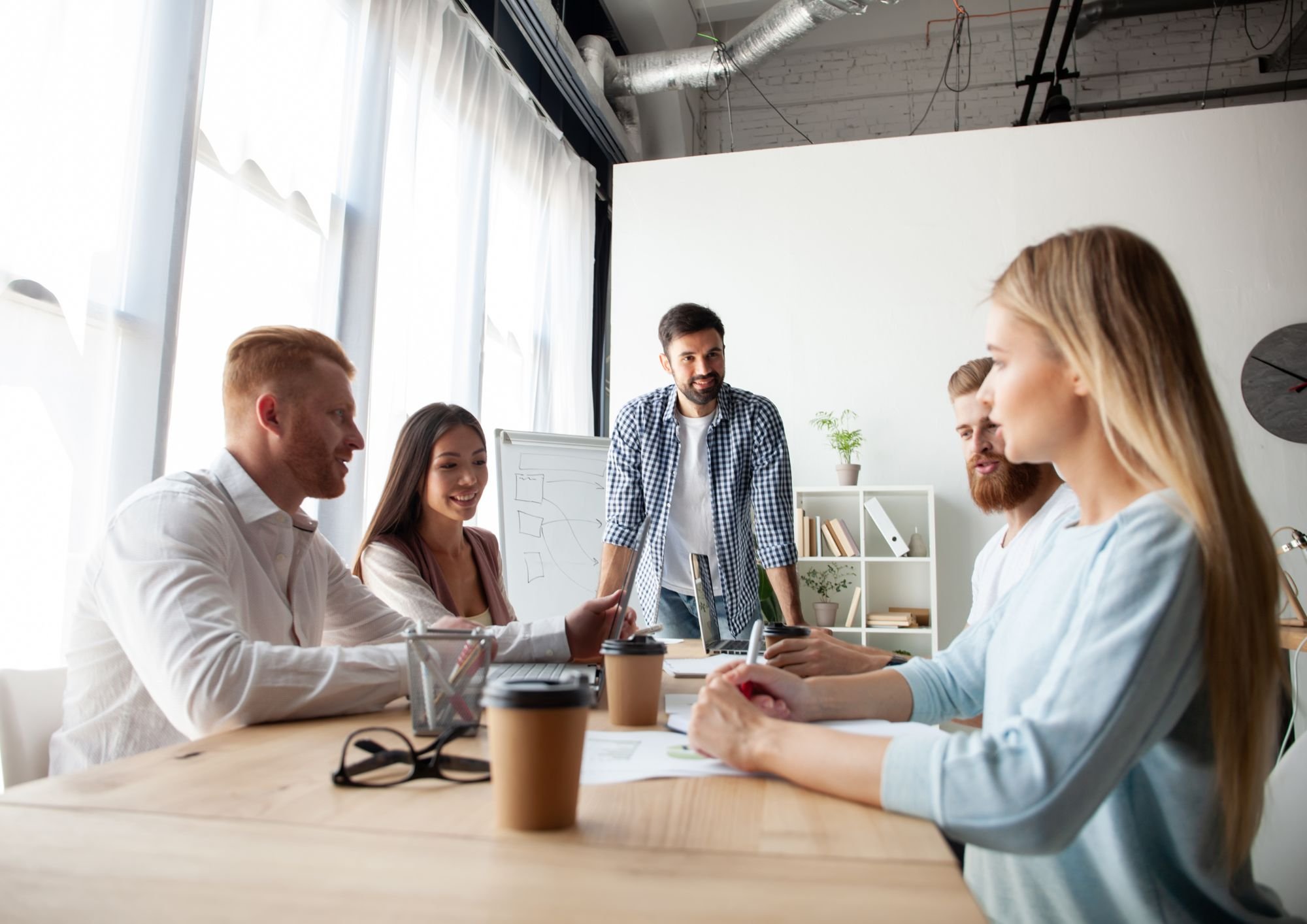 Die NORDAKADEMIE
Hochschule der Wirtschaft
Studying with the No. 1 in Northern Germany
2 locations,
1 success recipe
NORDAKADEMIE is called Hochschule der Wirtschaft ("University of Applied Sciences") for good reason:
For more than 30 years, together with our partners, we have been educating ambitious people in the professions most in demand in the economy. Our practice-oriented programs score points with outstanding study conditions and a high success rate. So it's no surprise that our graduates have careers worldwide - no matter where they studied with us.
NORDAKADEMIE offers its students the best career opportunities at two locations at northern Germany:
The theoretical part of the dual Bachelor's degree programs is taught at our sustainability campus in Elmshorn, Schleswig-Holstein, just outside Hamburg. The practical part is completed at our partner companies.
The postgraduate part-time Master's degree and advanced education programs are located at the NORDAKADEMIE Campus Hamburg.
NORDAKADEMIE
Among the best from the start
Accreditation
Successful system accreditation as the first university in northern Germany
Reaccreditation
Successful system reaccreditation as the first university in Germany
Premium seal
Award of the FIBAA premium seal to the part-time MBA program
Sustainability
Audited application of the German Sustainability Code in accordance with RNE
In accordance with the guiding principle "with the economy, for the economy", the non-profit NORDAKADEMIE is directly supported by renowned companies.
The advantages:
NORDAKADEMIE can invest all revenues directly in teaching and study conditions
Students receive first-hand practical knowledge in dual or part-time studiy programs, thus increasing their prospects of success
Companies recruit experienced employees and high potentials from their own ranks
With more than 2000 study places and more than 300 cooperation partners, NORDAKADEMIE is also one of the largest private universities with presence teaching in Germany.
Always in motion
NORDAKADEMIE in years
1992
Founding of NORDAKADEMIE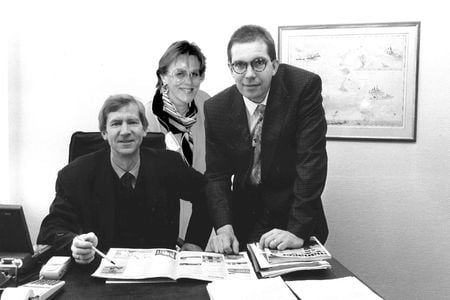 1993
Official start of university operations
Start in Pinneberg
Foundation of the alumni network Nordakademiker e.V. by students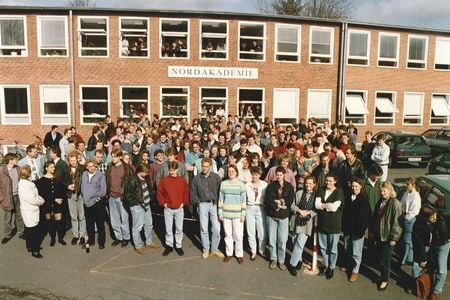 1994
First battle of the centurions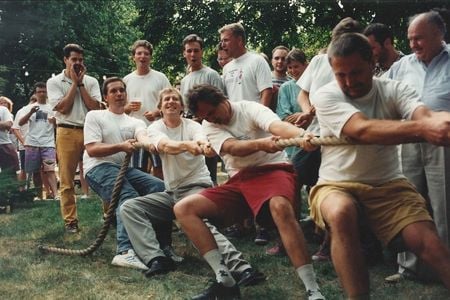 1995
Vision of own campus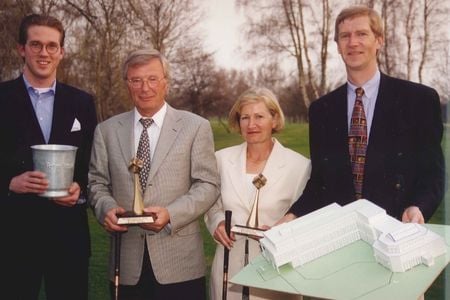 1996
NORDAKADEMIE becomes a non-profit public limited company
Students and employees start the construction of their own university with the "longest ground-breaking ceremony in the world"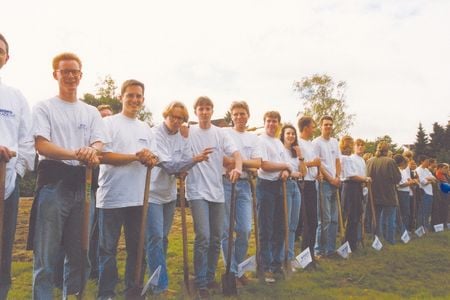 1997
Grand opening of the Elmshorn campus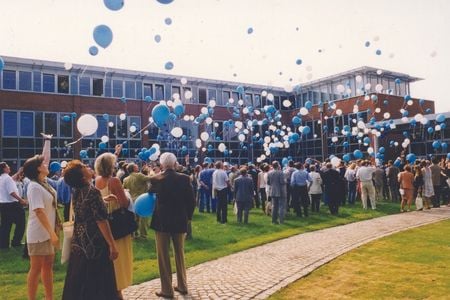 2000
Awarded the Hanseraumpreis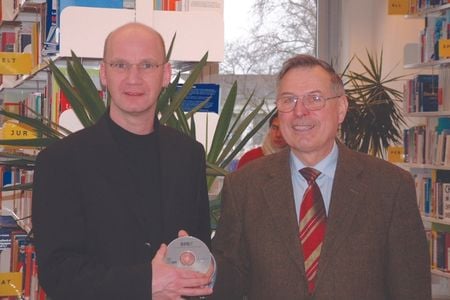 2001
MBA program as a career turbo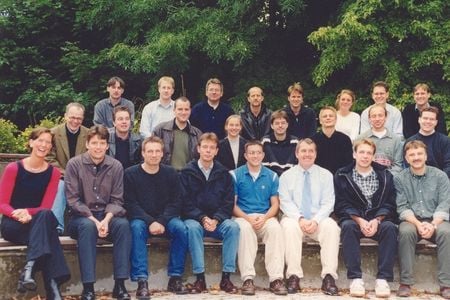 2002
Inauguration of the sports field
Inauguration of the A-building in the presence of Minister of Education Ute Erdsiek-Rave and Nordmetall Chairman Wolfgang Würst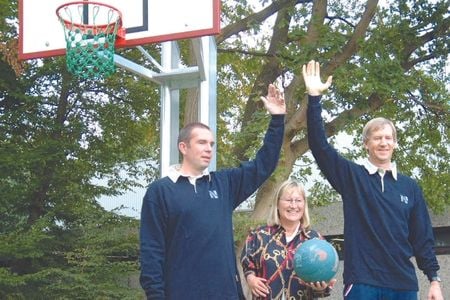 2003
Celebration of the 10th anniversary
SUN receives STARK award from the state government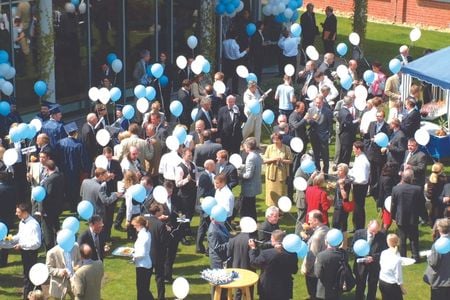 2004
NORDAKADEMIE graduate receives Travel-One Founder Award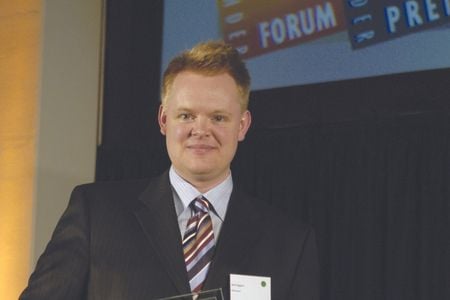 2006
Germany's winning universities: Award for best dual university in Germany
NORDAKADEMIE graduate wins marketing award
Diploma programs become Bachelor programs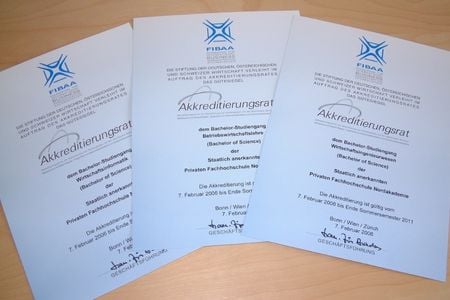 2007
Children's University - little students discover the world
Opening of the new C-building with modern equipped laboratories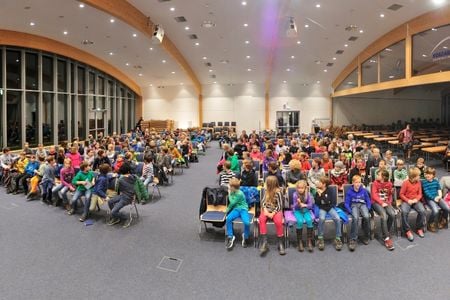 2008
Award of the MBA program with the premium seal of the FIBAA
Introduction of the plastic student card
NORDAKADEMIE student is Olympic champion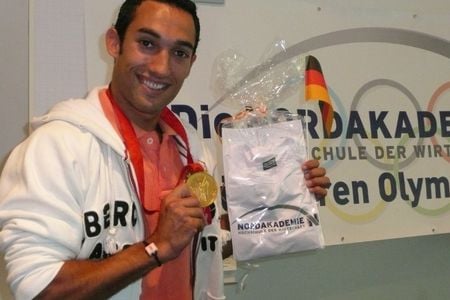 2010
Farewell ceremony for the first graduates of the dual bachelor's degree programs in caps and gowns
New construction of the refectory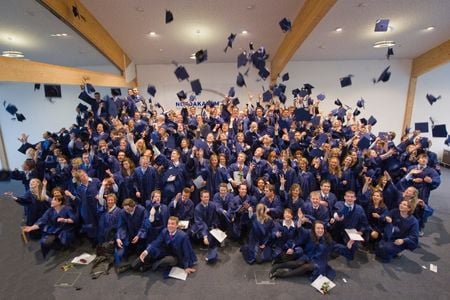 2011
The new combined heat and power plant provides electricity and heat for the campus
Over 50 % of students complete a semester abroad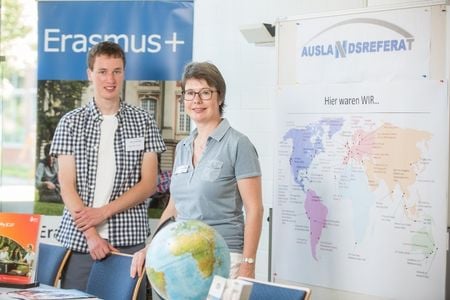 2012
System accreditation as first university in northern Germany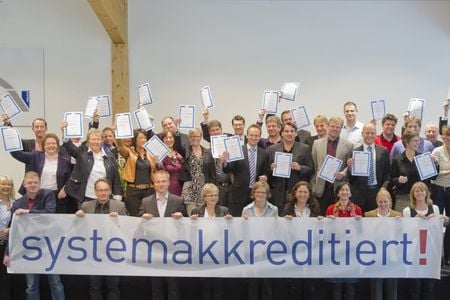 2013
Celebration of the 20th anniversary with Minister President Albig and Prof. Dr. Plate
Award of a power supply company by NORDAKADEMIE graduates
NORDAKADEMIE opens a branch in Hamburg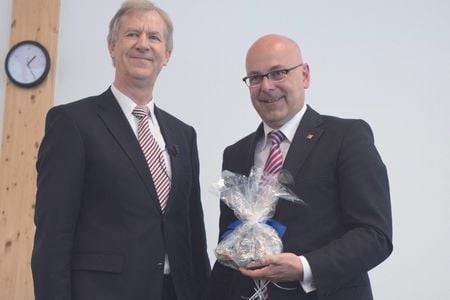 2014
Dr. Stefan Behringer becomes new president of the university, Prof. Dr. Georg Plate and Chancellor Jörg Meier continue to form the executive board
New Bachelor's program "Angewandte Informatik"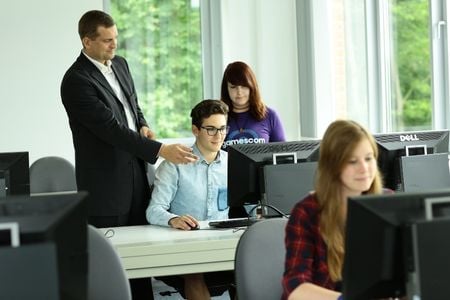 2015
Opening of the sixth and seventh new buildings in the presence of Science Minister Kristin Alheit and Nordmetall President Thomas Lambusch
Awarded by the German Council for Sustainable Development (RNE) as first university in Germany
Commissioning of the university's own dormitory in Elmshorn with 60 rooms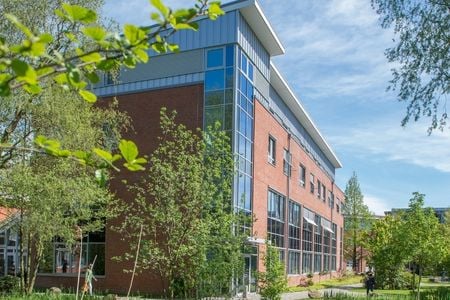 2016
Cups made of thermoporcelain instead of disposable: Students develop "NAKup" with the support of Nordakademiker e.V.
NORDAKADEMIE graduate wins BestStudentCallenge
Start-up of a NORDAKADEMIE graduate is awarded a prize
With the NORDAKADEMIE to the doctoral degree
Over 600 Master students in Hamburg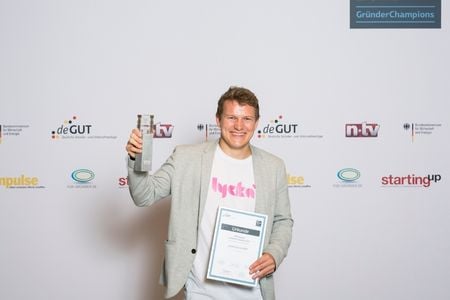 2017
The university receives the environmental award
Establishment of a non-profit foundation to promote research and science, education and culture
NORDAKADEMIE graduate receives the CIO Executive Award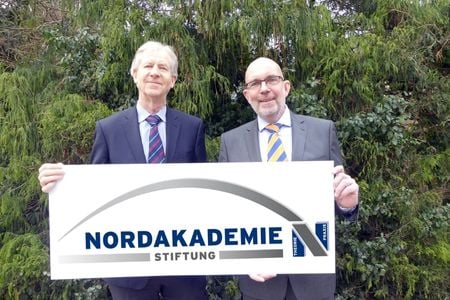 2018
Celebration of the 25th anniversary with keynote speech by Minister President Daniel Günther
Christoph Fülscher and Jörg Meier form the new board team
NORDAKADEMIE remains on course for sustainability
The supervisory board appoints Christoph Fülscher as chancellor
Successful system reaccreditation as first university in Germany
Expansion of the NORDAKADEMIE dormitory by an additional 14 rooms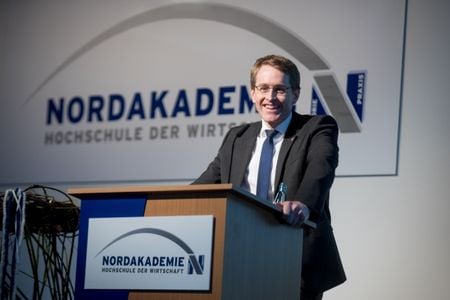 2019
Chinese university delegation on the Elmshorn campus
Artificial Intelligence Center Hamburg e.V. at Dockland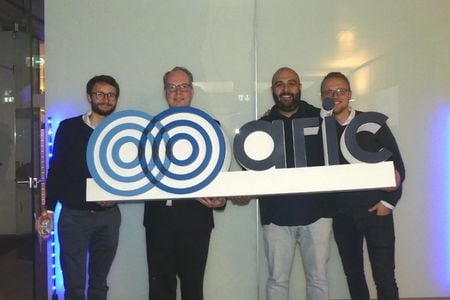 2020
Prof. Dr. Kerstin Fink becomes new president
NORDAKADEMIE develops a new format for its communication channels with the podcast "Kurz GeschNAKt" in Corona times
AIR NAK - Exams in the flying classroom
Minister of Education Karin Prien visits the Elmshorn Campus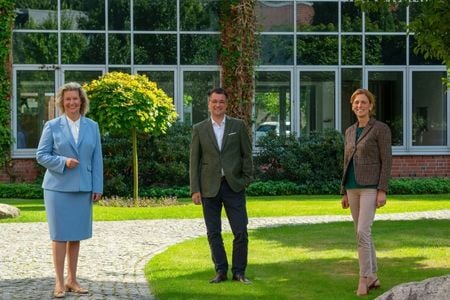 2021
First digital general meeting with election of Holger Michael-Sprenger, NORDAKADEMIE alumnus, CEO and partner of ICME International AG as chairman of the supervisory board
Digital study exhibition
"Zukunft.Gestalten.": Change Management Workshops for the Future Orientation of NORDAKADEMIE
New computer science courses and new IT lab
Tree planting campaign for the birthday of an employee
Prof. Dr. Stefan Wiedmann becomes new board member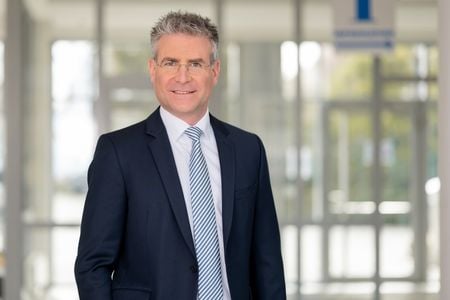 2022
Prof. Dr. Stefan Wiedmann becomes new president of the university
ARIC opens an AI showroom on the premises of founding partner NORDAKADEMIE
NORDAKADEMIE is sponsor of "Jugend forscht" and "Schüler experimentieren" for the 9th time
Launch of the NORDAKADEMIE App
New brand identity of the NORDAKADEMIE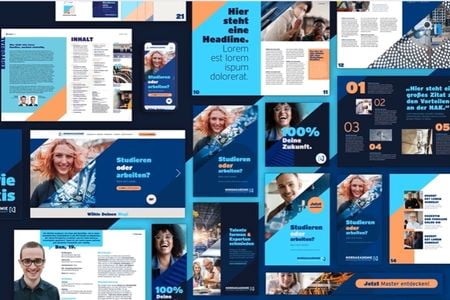 Our locations:
NORDAKADEMIE gemeinnützige Aktiengesellschaft Hochschule der Wirtschaft
Köllner Chaussee 11
25337 Elmshorn
NORDAKADEMIE Campus Hamburg
Dockland Hamburg
Van-der-Smissen-Straße 9
22767 Hamburg
Private University of Applied Sciences
with entrepreneurial spirit
As a non-profit public limited company, NORDAKADEMIE is directly supported by the renowned companies with which it mostly also cooperates. The majority of the more than 40 shareholders are our cooperation partners, with whom we jointly train competent specialists who are in demand on the market.
NORDAKADEMIE in person
The team
A great deal of personal commitment to students and cooperation partners - that is what distinguishes the team at NORDAKADEMIE. Get to know the people here:
More information
about NORDAKADEMIE
With the economy,
for the economy
NORDAKADEMIE's cooperation partners have a four-year head start when it comes to good specialists: Together with us, they simply train highly qualified academics in the most demanded professions themselves. Our partners include these and many other renowned companies:
Working at NORDAKADEMIE
Our Job vacancies
Please note that the job offers are in German, as the company language is primarily German.
Job Description
Location
Keywords
Keine Daten gefunden
Out of responsibility
for people and the environment
Your direct
contact.
There are still some individual questions? We will be happy to help you personally: