Your way to NORDAKADEMIE
Application process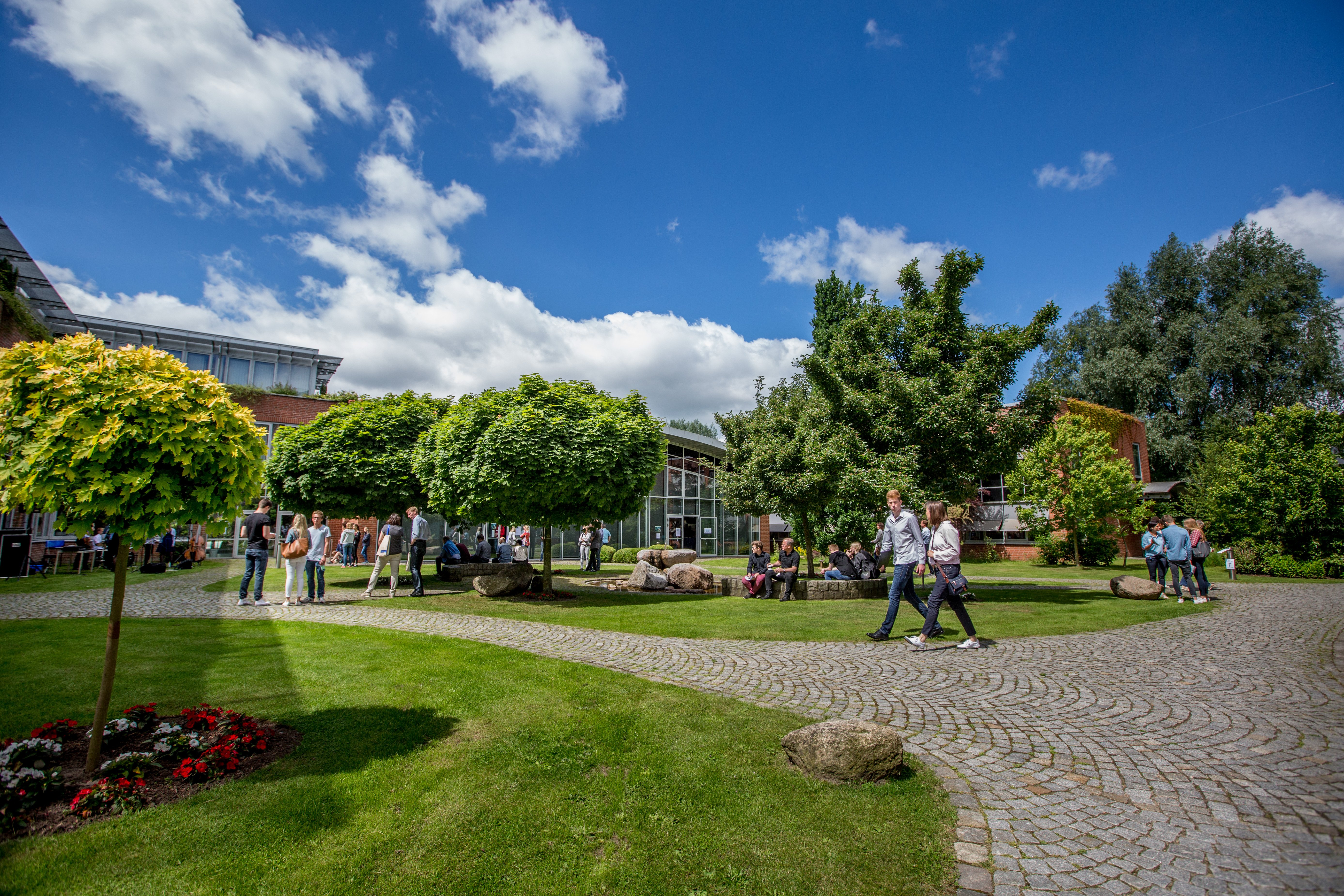 Your way to NORDAKADEMIE
Application process
Only three steps to your dual bachelor's degree program!
Step 1:
Preparation phase
First of all, find out what advantages a dual study program has for you. Also take a look at the list of study places in the desired starting period. We recommend that you draw up a list of companies where you would like to complete the practical part of your training. Think about your goals and wishes (e.g. industry, location, course of study) and choose companies that suit you and your ideas.
Problems with decision making? No problem! Our student advisors will be happy to advise you in detail.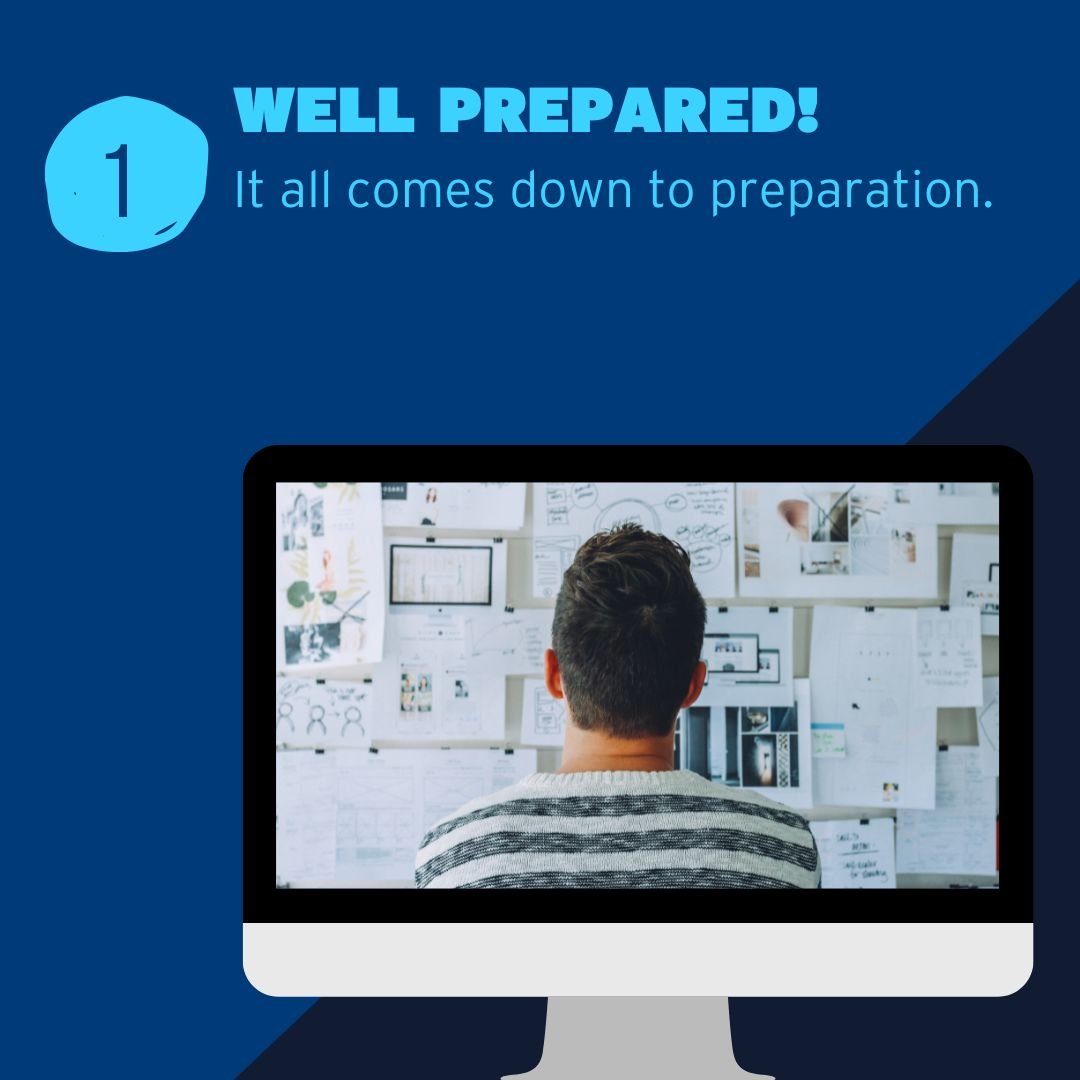 Step 2:
Selection procedure
Your second step towards studying with us is the online selection procedure (this is not yet an application!).
The procedure involves entering the grades of your last four half-year reports (German/Math/English), a math and English test, a personality test, and a motivation test. Take two and a half hours and keep your reports at hands.
Two to three working days after you have completed the test, you will receive a downloadable PDF showing whether you have passed or not. Have the PDF ready for step 3.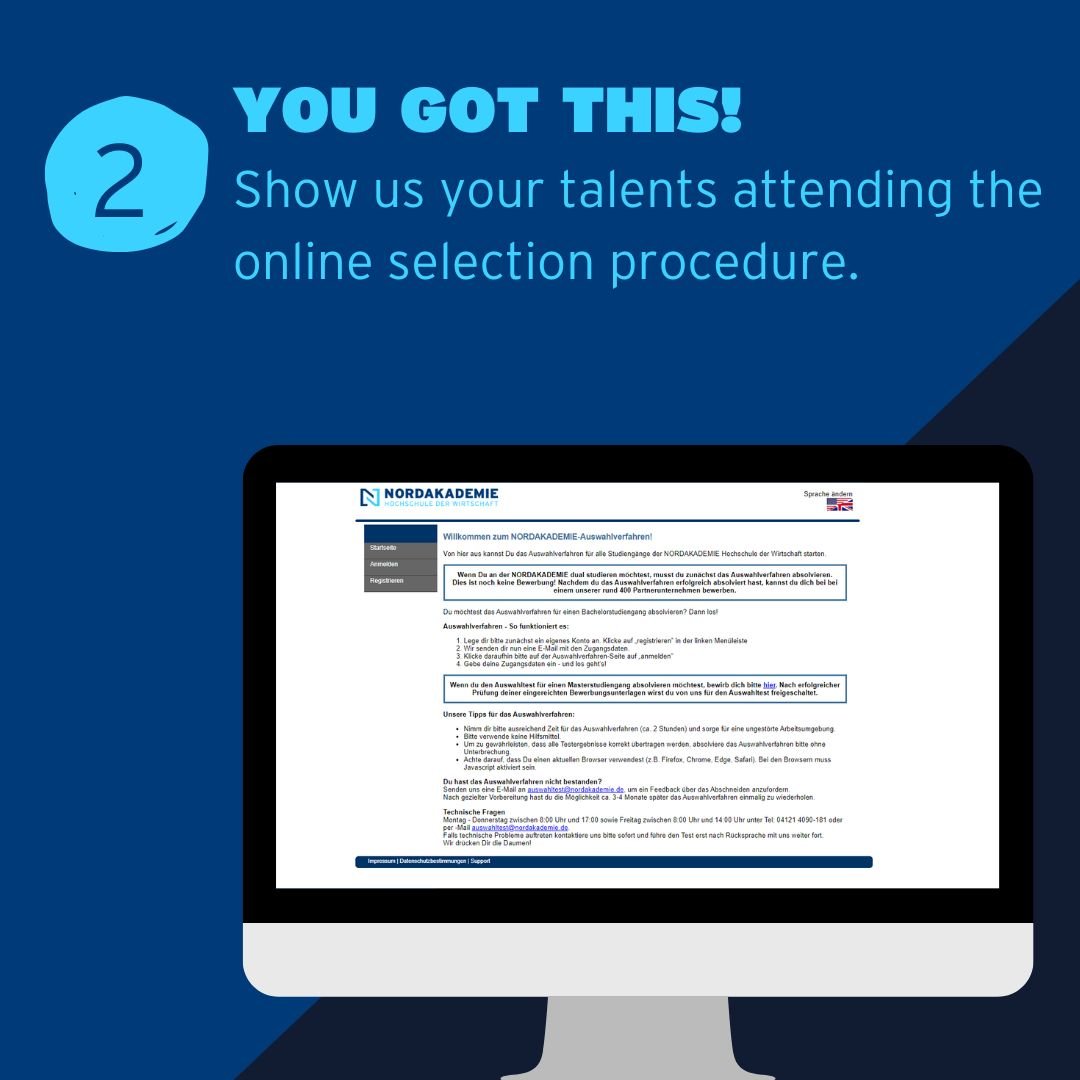 Step 3:
Application to our partner companies
Have you successfully passed the selection process? Great, then you're almost there! Now take your company wish list from step 1, because the third and final step is your application to the partner company. You can find out more about the application requirements for each company on their websites. When formulating your application, respond individually to the companies and avoid "collective applications".

Send your application together with the selection procedure PDF to the partner companies of your choice or use their application portal to upload the files.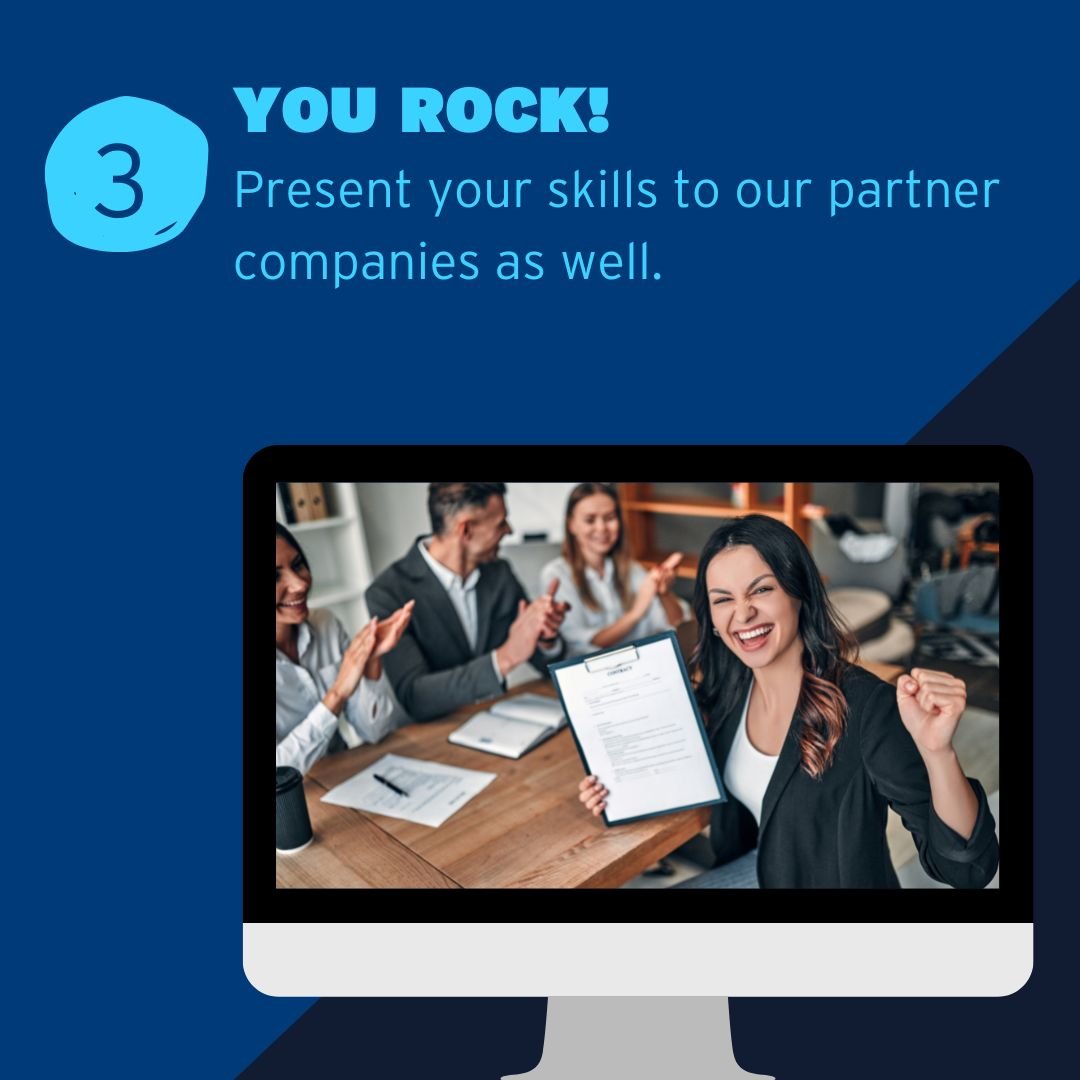 Secure your study place now!
Good luck with the online selection procedure!
Please note that the further application process and the selection procedure are in German, as a C1 level is required for studying at NORDAKADEMIE.
Your direct
contact.
There are still some individual questions? We will be happy to help you personally: