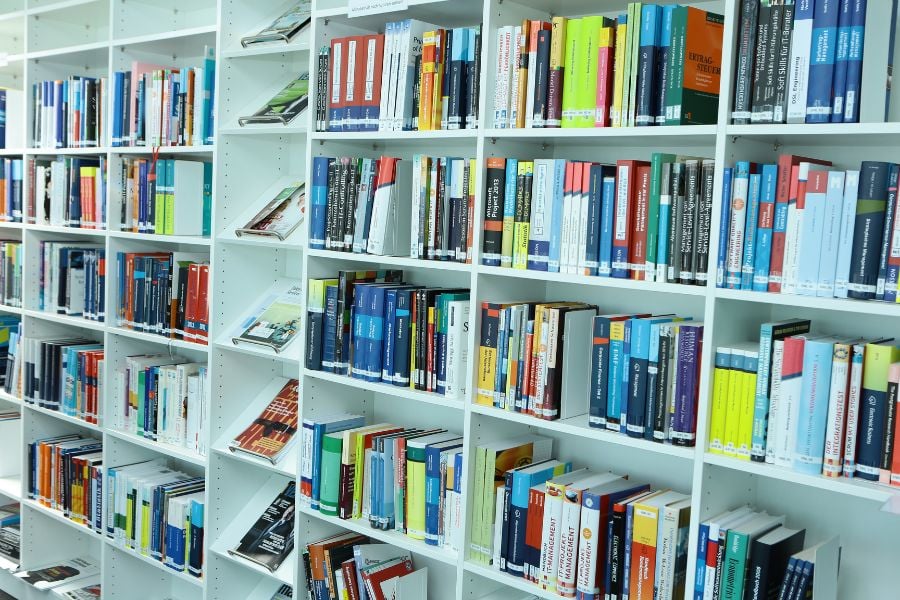 Access to unlimited knowledge
The NORDAKADEMIE library
Concentrated expertise
always up-to-date
The NORDAKADEMIE library is a specialised academic library with two locations in Elmshorn and Hamburg. It mainly provides access to e-resources as e-books and e-journals via platforms, databases and national licences. The portfolio covers the subject areas of economics, computer science, business informatics, industrial engineering and psychology. Our dedicated library team offers students support and advice on questions regarding the research of literature and information as well as on scientific work.
The library
at NORDAKADEMIE Campus Elmshorn
Our Bachelor students can borrow current specialist literature from the Elmshorn library. Online they have comprehensive access to subject databases with articles from renowned journals, studies, statistics and legal texts, to numerous e-books and to scientific open access portals. These e-resources can be used via the NORDAKADEMIE intranet or from outside via password-protected access.

The library team offers online training courses on literature research, digital resources, citation skills, methods and literature management programs, among other things. Our students can also schedule a personal "Book a Librarian" appointment to discuss specific concerns.

Further tips on research, journal rankings, open access portals and dealing with scientific sources can be found on the library website on the NORDAKADEMIE intranet.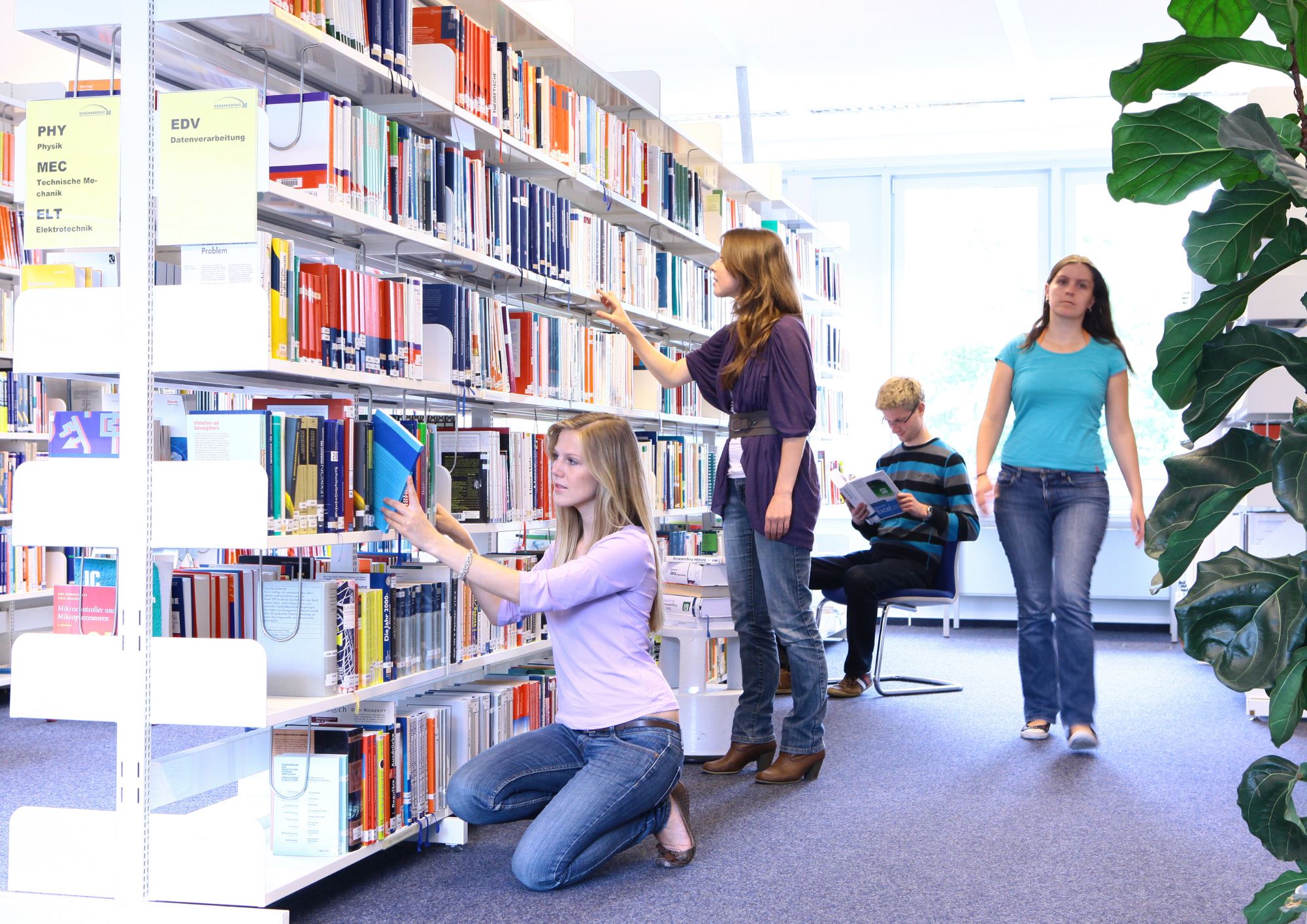 The librabry
at NORDAKADEMIE Campus Hamburg
In Hamburg, we offer our Master's students a reading room with a small selection of relevant specialist literature. Our students also have access to the literature on offer at the Elmshorn location. This offer is extended by current and high-quality e-book platforms and literature databases. Students can access e-books, e-journals, statistics, laws and more 24/7 via the NORDAKADEMIE intranet or an external password-secured access.

Master's students are welcome to seek advice online from our competent library team. Simply schedule an appointment and receive input during a one-on-one appointment or a group training session.
Good to know:
Registration is required to use the reading room in the Study Office Hamburg, either by phone on +49 40 554387-300 or by email to office.hamburg@nordakademie.de.
The library
databases
In addition to the large selection of literature databases with scientific e-journals, NORDAKADEMIE has acquired e-books from publishers such as De Gruyter, Hanser, Hogrefe, Pearson utb and Vahlen. The licensed e-resources are accessible 24/7 for members and students of NORDAKADEMIE via WLAN or password-protected access.
EBSCO Business Source Premier
Springer E-Book package "Technik & Informatik"
Springer E-Book package "Wirtschaftswissenschaften"
Opening hours
Tuesday to Thursday: 8:30 a.m. to 3 p.m.
Out of opening hours we are happy to help by e-mail.
Your direct
contact.
Whether you are looking for specialist literature or have questions about the locations: our experts have an answer to everything.
Get in touch now: